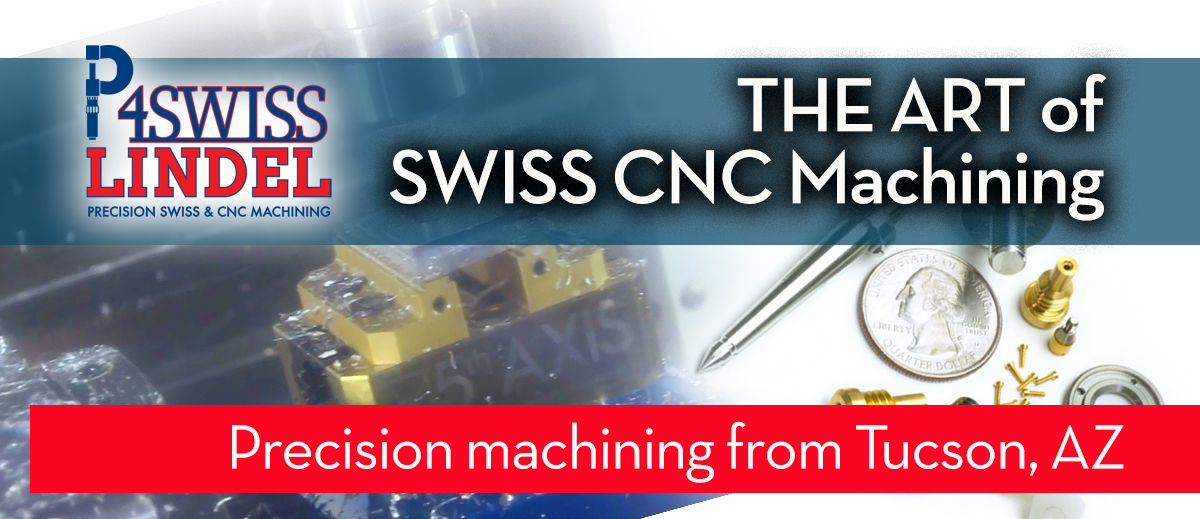 For over 30 years, the craftsmen at Lindel CNC Machining and P4Swiss have provided their customers with unmatched precision and custom CNC machining. Since their merger in 2019, P4Swiss / Lindel team has excelled in production of  Swiss and CNC machined parts to industries ranging from medical and optical to defense contractors, technology companies, aerospace and more.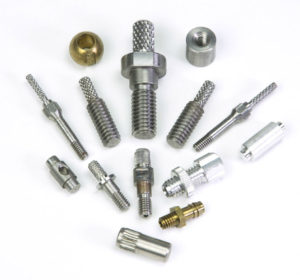 For customers requiring the highest in precision and craftsmanship, the P4Swiss / Lindel team takes Swiss CNC machining to a whole new level:
With tolerances of less than +/- .001" and outside diameters (OD) measuring 1.25" or smaller. 
By exceeding the minimum tolerance standards required from many industries. 
By providing post-machined finishing including heat treating, anodizing and plating. 
By being ISO 9001:2015 and AS9100D certified as well as ITAR compliant, the P4Swiss/Lindel team prides itself on quality and service at every turn.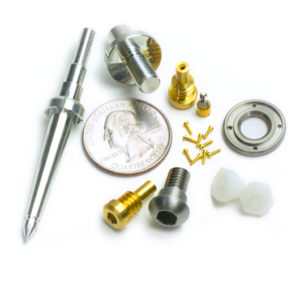 Swiss and CNC machining also allows P4Swiss/Lindel customers to order in shorter runs, saving time and materials.  Three to four-week lead times and shipping from the P4Swiss/Lindel team is standard, even on intricate Swiss and CNC machined parts.  Custom or more complex orders can be shipped just as quick, depending on engineering, material and tooling requirements.
As we move toward a more technologically advanced manufacturing environment, the need for innovation and diversity is a must.  With over 30 years of pushing the envelope of machining and manufacturing for our customers, the P4Swiss/Lindel team is continually looking for new and exciting challenges.
If you have any questions about Swiss and/or CNC machining or Swiss and/or CNC machined parts for your manufacturing operations, please reach out to the P4Swiss/Lindel Production Manager, Tony Torrez at 520-792-3160, email: tony@lindelengineering.com or visit our website: precisioncncmachining.com to submit specifications for a quote.
---