The P4Swiss / Lindel team takes great pride in their precision CNC machining and the high-quality products we produce for our customers. Most pieces are quite small, requiring tolerances as tight as .0005". Occasionally, though, customers come to us with requests for machining of larger, yet still highly complex parts. In a recent project, we were able to help with one such piece.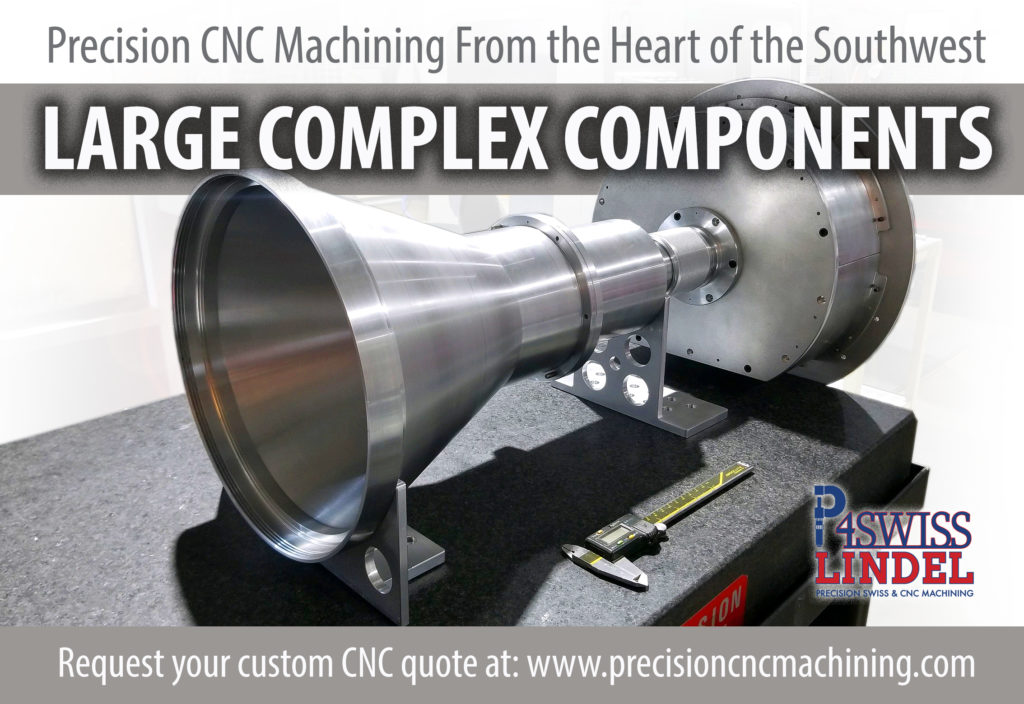 "While the process is much the same, large, complex machined parts like this are a welcome challenge for our machinists," said Tom Ferrara, P4Swiss / Lindel General Manager.
This custom machined piece consisted of more than 40 unique, precision CNC machined parts, all milled at the P4Swiss / Lindel plant in Tucson, Arizona. The final product, a housing unit for an optical laser to be used by one of their Optical parts manufacturing clients, was a custom, one-off piece demanding precision and accuracy.
Measuring more than 3-feet in length and 2-feet tall, the 40 pieces of this component were milled from medical grade aluminum. Each piece was tested with fitting and assembly along with its counterparts. Then, fully assembled, it was shipped for final production with the manufacturer.
"From initial inquiry to scheduling, milling and shipping, it took about four weeks," said Ferrara. "Turn times like that with components as intricate as this one are hard to beat."
Large, complex components like this show that with an eye on precision and quality, no matter the scale, the right CNC partner can meet your needs. Whether you're looking for intricate, Swiss CNC machining or larger, custom precision CNC machining, the team at P4Swiss / Lindel have you covered.
If you have a question or would like to submit your own custom CNC or Swiss CNC RFQ, please reach out to Tony Torrez at tony@lindelengineering.com, call 520-792-3160, or click the "Request a Custom CNC Quote Today" link below.
We look forward to working with you.
---