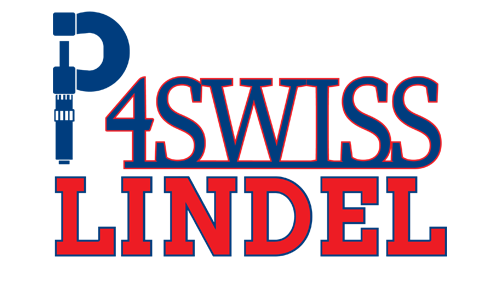 2019 is almost over, and what a whirlwind of a year! With the merger of Tucson Arizona's Lindel CNC Machining and P4Swiss out of Oceanside, California, the capabilities of our new company for precision Swiss and CNC machining have expanded and exceeded even our own expectations. With new team members, new clients, evolving industries and the technology that drives it all, we're seeing 2020 as "The Year of Opportunity" for our team… and yours!
2019 saw Lindel CNC Machining commit to growth and innovation. After almost a year with the new P4Swiss / Lindel team and our increased services and capabilities, we're seeing the paths to bigger and better opportunities. The leadership team from P4Swiss / Lindel are setting in motion the strategies developed to address the high-demand challenges of precision Swiss and CNC machining for our customers and working in industries that are evolving at light speed.
More than a parts provider, the P4Swiss / Lindel team has been able to take part in an integral stage of some of the world's most important machining and engineering. From the life-changing fields of Medical and Optical CNC machining to Aerospace and Defense CNC manufacturing, the parts created by the P4Swiss / Lindel team are making an impact around the globe.
But that's not enough. We want the changes made in 2019 to be a catalyst for our customers' success in 2020 and beyond. Always ready for a challenge, the P4Swiss / Lindel team are poised to help address any precision or Swiss CNC task you can bring us.
Where do you see opportunity?
Increased production volume – Market research indicates we're expecting 2020 to be a high-volume, high-demand year for precision Swiss and CNC machining. We're here to help make sure your production supply is ready for your customers' calls.
Inventory management – Make sure our team knows of upcoming production schedules that will require custom or precision CNC machined parts. With new capabilities, tracking, and materials management, we're able to take in orders and turn on-demand parts with speed and the accuracy you need.
Innovation & Design – Work with our in-house engineers and designers to prototype or engineer for testing or experimental parts.
Orders of any size – From 5 to 5,000 and beyond. Whatever the size of your run, the P4Swiss / Lindel team will make sure you have the parts needed to meet your industry's demand.
Let's all look at 2020 as a "Year of Opportunity!"
With only a few days left of 2019, we'd also like to stop and stay "THANK YOU." As with any partner, we couldn't have made the past year so successful and achieved the growth we've seen without you. We look forward to working with you in 2020 and helping you meet the demand of your market.
If you have any questions or would like to discuss your 2020 production needs, please feel free to contact Tom Ferrara, Sales and Marketing Manager at 1-520-792-3160, or email: sales@lindelengineering.com
Looking for pricing on custom CNC parts or help with CNC engineering on your next product?